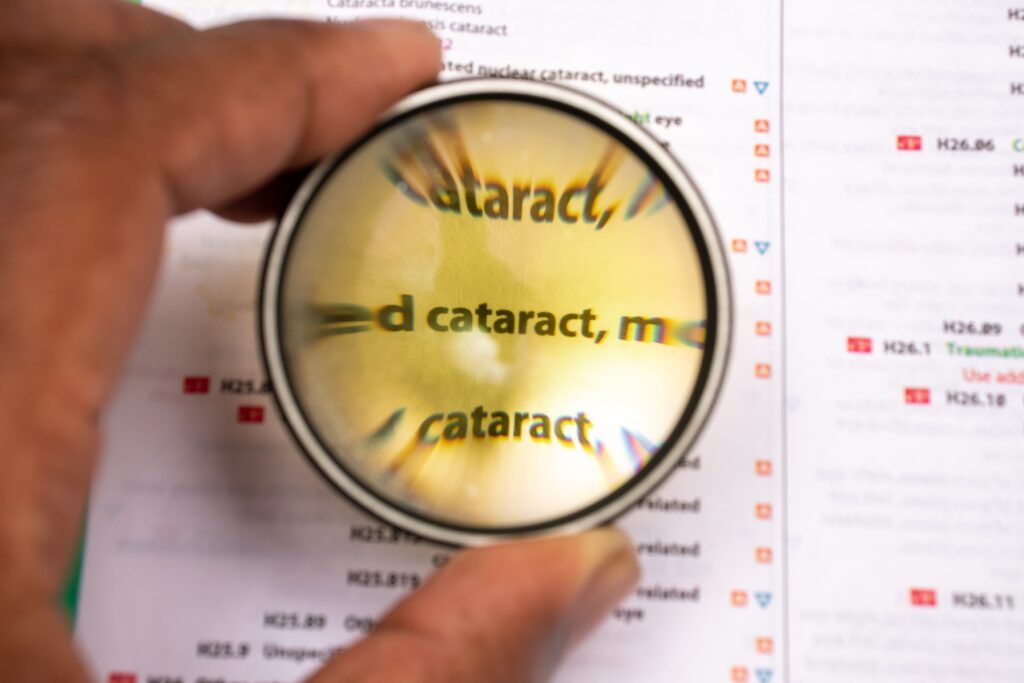 Cataracts are the clouding of the usually clear lens of your eye, causing blurry vision and potentially loss of vision. Whether the case is minor or severe, Eyecon Optical will see to it that your eyesight is cleared.
The lens of your eye is a transparent piece of tissue located right behind your iris. It allows your eyes to focus light and images, letting you to see clearly. As you age, the cells in your eyes will start to deteriorate, and proteins in the lens can build up, preventing light from passing through and causing blurry vision.
Types
There are three types of age-related cataracts:
Nuclear cataracts occur in the center of the lens.
Cortical cataracts develop at the outer portion of the lens and move inward.
Subcapsular cataracts form near the back of the lens.
Treatment Options
Along with clouded vision, cataracts can lead to light sensitivity, increased difficulty seeing at night, and double vision. Treatment for cataracts involves surgically removing the clouded lens and replacing it with a clear artificial one that becomes a permanent part of your eye. Generally, doctors suggest considering surgery when cataracts start to affect your quality of life or ability to perform every-day activities.
There are unfortunately no official preventive measures for cataracts, although doctors suggest the best ways to detect them at the earliest possible moment is to get routine eye exams. It is also recommended that to wear sunglasses when out on sunny days to protect eyes against ultraviolet B (UVB) rays.