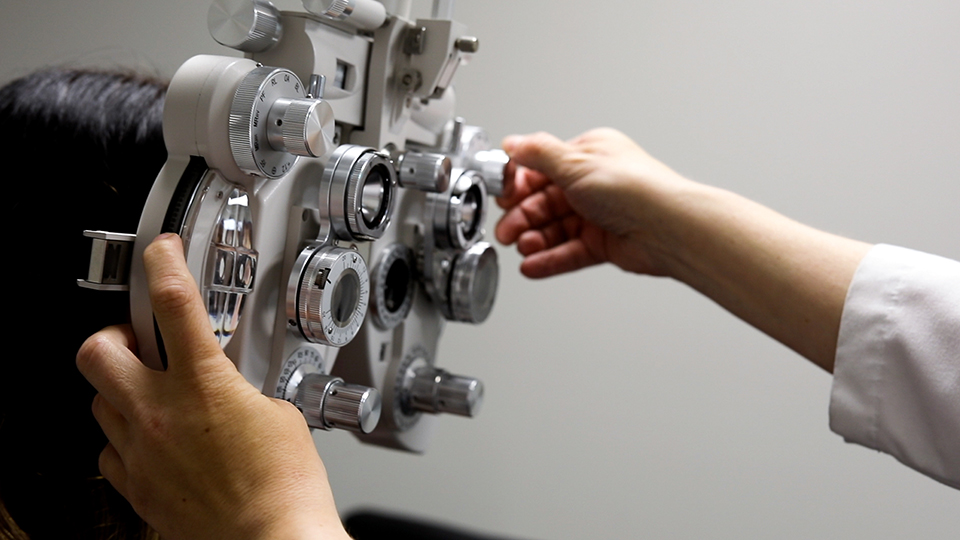 Also known as AMD, Age-Related Macular Degeneration develops because of damage to the macula, the central part of your retina. AMD can cause loss of central vision, making it harder for you to see fine details while leaving your periphery intact.
The macula is responsible for focusing central vision in the eye, controlling our ability to read, recognize faces, see fine details, etc. With AMD the macula begins to deteriorate. As AMD progresses vision becomes blurry, and in advanced cases central vision is completely lost. Although peripheral vision is still intact, people with advanced macular degeneration are considered legally blind.
Types
Dry AMD is the most common form of AMD. It occurs when the macula gets thinner with age and tiny yellow deposits of a protein, called drusen, develop. As the drusen get bigger they can dim or distort vision. In advanced cases blind spots can appear and loss of central vision can occur.
Wet AMD is much less common. In cases of wet AMD blood vessels grow underneath the macula. Over time these blood vessels leak fluid into your retina, causing distorted vision, blind spots, and can eventually lead to permanent loss of central vision.
Preventative Measures
There is currently no known cure for either form of AMD, but there are preventative measures that can be taken to slow the effects of the condition, like protecting your eyes from ultraviolet (UV) light, avoiding smoking, and leading a healthy lifestyle.